Examination:
First, Dr. Sara will need to take history on your horse, she will ask about the major complaint and the duration of the complaint, previous issues, previous veterinary visits, farrier work and dentals. It is always handy to have the previous treatment notes from previous care givers. Posture and gait analysis will be performed as well as surface and muscle palpations examinations, ending with range of motion and possible minor neurological exam if indicated.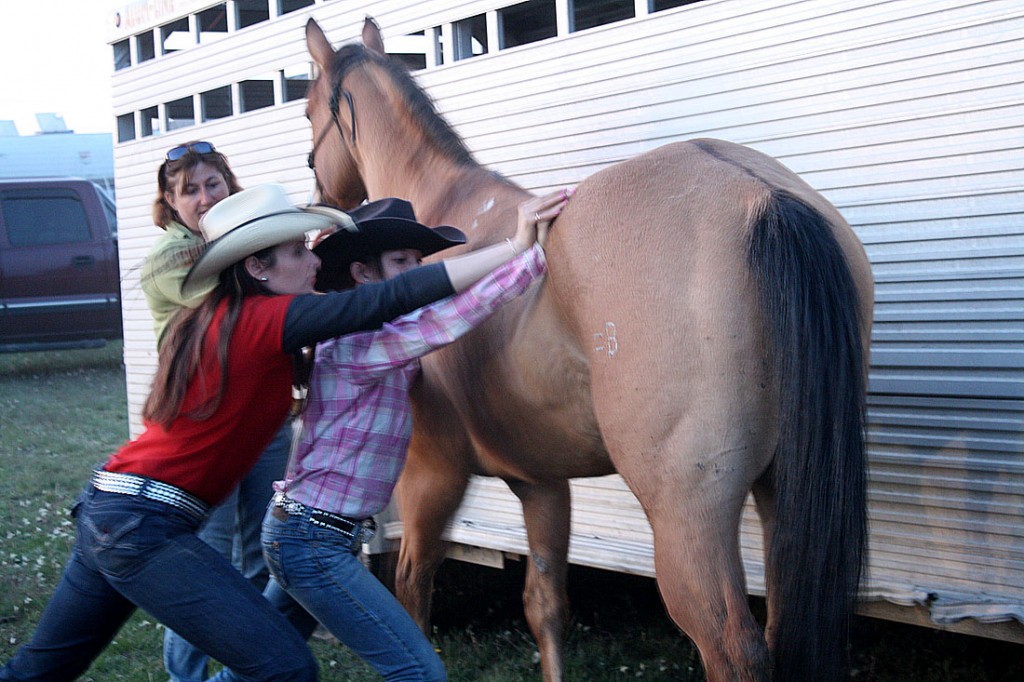 Dr. Sara will assess your horse's spine and musculature for swelling, heat, muscle abnormalities, muscle spasms and or tightness, joint fixation, lack of range of motion, uneven hip height, head tilt, etc.
Adjustment:
After a thorough Chiropractic equine examination is performed and diagnosis of vertebral subluxation complex is made; we are now ready for the adjustment. The adjustment is performed by hand with a very specific, high velocity, low amplitude, thrust that cavitates the joint in restriction and restore muscle balance and nerve fire. Nerve fire offers nutrition and oxygen to the organ in relation to the nerve(s) involved.